Hello!  We are Duane & Meg!
First, we want to thank you for considering adoption. We are excited to start this journey with you and genuinely appreciate your willingness to connect with us!
The two of us met in December of 2011, at a friend's dinner party in Michigan.  At the time Meg was teaching in North Carolina, and Duane was teaching in Michigan.  We felt an immediate connection and spent the entire evening talking.  A few days later, we went on our first date and quickly realized we had met our "person".  After that, we spent weekends traveling back and forth to see each other, until the following summer when Meg moved back to Michigan (where she grew up).  We were engaged in July of 2012, and married in October of 2013.
We have been happily married for almost nine years.  In this time we have taken many vacations with family and friends, completed our Masters Degrees, and purchased our first home, which we have spent many summers remodeling.  During this time we also adopted our cats (Socks & Shorts) and our dog (Scout).  We love them and each of their quirky personalities.
Four years into our marriage, we decided we were ready to expand our family.  After being unsuccessful on our own, we transitioned to IVF.  Following three years, and multiple attempts, this process did not result in children.  Despite the challenges we have endured in trying to grow our family, our desire to become parents has never ceased.  This realization helped us to arrive at the decision to pursue adoption.  With both of us working in education, we see how much of an impact we can make on our student's lives and we plan to use these experiences to raise a child who is loving, brave, and open-minded.
We both are very close to our families and see them often. Meg has three brothers and Duane has one sister. We enjoy spending time with them on family vacations or just a day at their lake houses.  We are also fortunate to have a close group of friends who we get to surround ourselves with.  They are all raising their kids right now, and are very excited for us to join them as parents.
We love to travel, hike, read and complete home renovation projects. We live in a great neighborhood with lots of space, other children, sidewalks and a community playground.  Currently, Meg is a Middle School Teacher and Duane is an Elementary Principal. We both have worked in education for over 10 years and love to connect with our students.  We hope to one day have our child in the same school that we work, so we can see them grow up in and outside of school.
Again, we want to thank you for taking the time to hear our story.  Should you want to meet us, we would love to sit down and connect with you more.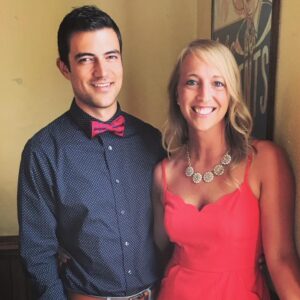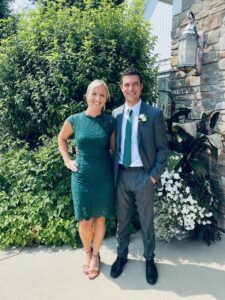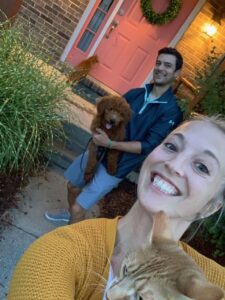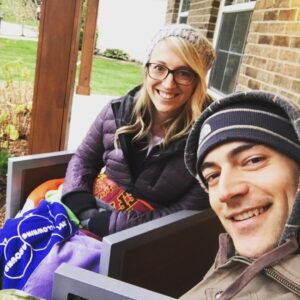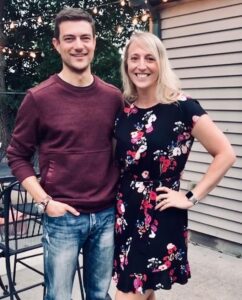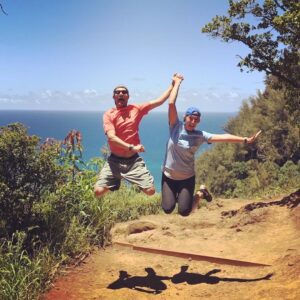 Duane & Meg